Text, images, and source code © Merry L. Morris

Cobras! ...at the Philadelphia Zoo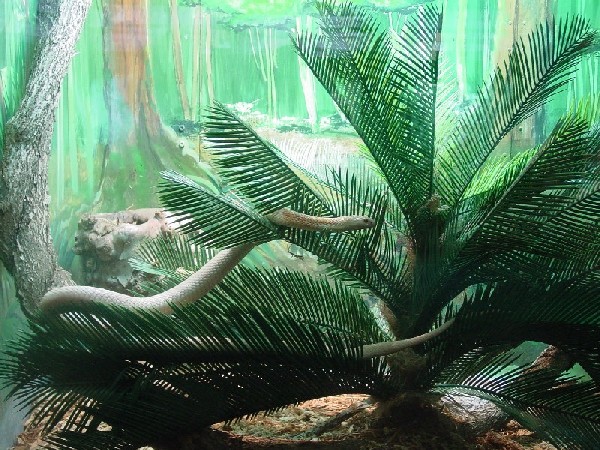 Fascinating cobras have slithered into the Philadelphia Zoo's Reptile House and plan to stay until September! If you like snakes, you will love this feature attraction.

The cobra exhibits are beautifully designed natural settings that allow visitors to see the snakes up close as they explore their territories.

And thick glass protects the snakes from visitors ...
Back to Features list
Back to Home Page