Text, images, and source code © Merry L. Morris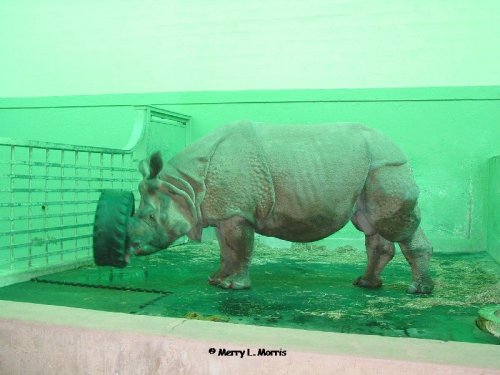 One of the best reasons for visiting the zoo in the winter is to have the opportunity to watch this one-horned rhino play with his indoor toys. In the photo above, he is tossing a tire up in the air and (sometimes) catching it.

In the photos shown in the slideshow below, he is tossing a plastic barrel over the railing of his exhibit, then pulling the chain that the barrel is attached to until it pops back over to his side so he can play the game again.
Click to see next image
Anyone who thinks that animals aren't intelligent is just plain wrong!
Back to Features list
Back to Home Page