Text, images, and all source code © 2003 Merry L. Morris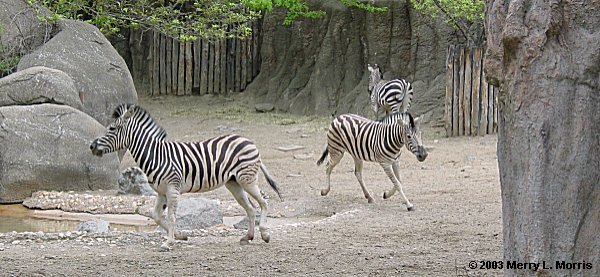 Welcome to the 2003 edition of I love the Philadelphia Zoo! All of the photos appearing here, except the ones that will appear in special features, were taken at the Philadelphia Zoo in 2002.

The Philadelphia Zoo is constantly changing, adding new inhabitants and improving and expanding exhibit areas, so the best way to see the zoo as it looks now is to visit the zoo yourself!

If you have any questions or comments, contact me. But please remember, this is not the official Philadelphia Zoo website. This is only a personal website created by a very appreciative member of the zoo.

To visit the Philadelphia Zoo's official website, click here. But please look at my website first!

Thanks for visiting my website!


(If all photos on a page don't load completely, click reload!)